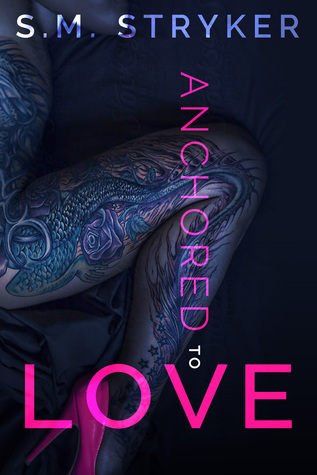 TITLE: Anchored To Love
AUTHOR: S.M. Stryker
SERIES: A Story Of Second Chances #3
PUBLICATION: August, 3rd 2015
All Charlie ever wanted to do is play softball in college. She had worked all her life for that one dream and she finally made it. The only thing was it was on the other side of the country. So, she did what she needed to do to keep her dream alive. However, when she refused to party and drink with her teammate she was accused of not being a team player, but there was no way she would do anything to jeopardize her scholarship. And for the first time in her life she met someone, her first love, her soul mate.
Carson was always on his own his parents had other priorities that didn't include Carson. Carson was a genius, graduating at sixteen; he decided to travel the USA. He looked and acted more like a California surfer than a computer nerd he was. He never believed in relationships, who needs the drama, he was a manwhore through and through. That is until he ran into Charlie; Char was different, she was special and he knew it from the start. They were inseparable spending all their free time together.
That is until the misunderstanding happened.
In this mature romance about lost loves, best friends, and second chances, author S.M. Stryker brings you the third installment of the Second Chances series. Anchored to Love can be read as a standalone.
Amazon.com:
http://www.amazon.com/Anchored-Love-Second-Chances-Book-ebook/dp/B013F09G6U/ref=sr_1_2?s=digital-text&ie=UTF8&qid=1438795909&sr=1-2&keywords=anchored+to+love
Amazon.it:
http://www.amazon.it/Anchored-Love-Second-Chances-English-ebook/dp/B013F09G6U/ref=sr_1_6?ie=UTF8&qid=1438887400&sr=8-6&keywords=s.m.+stryker